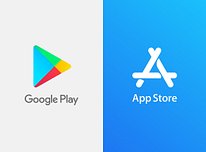 STEP 2 - SETTING UP A USERNAME
The NEXT step is registering a new account in your Discord App. At this point you will need to create a Username, supply an email address and come up with a Password. After this is done, verify your account using the CAPCHA. If Discord asks "Do you have an invite?" click the I DON'T HAVE ONE button.
TIPS:
CAPITALIZE YOUR USERNAME - Some people have experienced problems with errors occurring with usernames that only contained lowercase letters

DO NOT USE YOUR REAL NAME FOR YOUR USERNAME - It's always good to maintain a little confidentiality online
STEP 3 - CONTACT LEADERSHIP FOR A SERVER INVITE
The FINAL step is to contact Joel, Garin or Angie for an invitation to the Foundation Bible Fellowship server. After the invite is sent to you, the server will become visible in your Discord App! If you have any questions as you go through this process, let us know and we will try to help you all we can. Also, YouTube has some great videos on installing Discord.
It is that simple! You are now ready to chat with us any time of any day!
STEP 1 - INSTALLING DISCORD
The FIRST step in joining FBF's new Discord discussion server is to install the app from your phone's APP Store. This process will be a little bit different depending on whether you are using an Apple or Android phone. Make sure that the app you install is the official Discord App published by "Discord Inc.". The icon should look like this...